About
I am an experienced tattoo artist with artistic talent from Vienna-Lower Austria. Currently, I offer both house calls and studio work, and I place the utmost importance on the highest hygiene standards.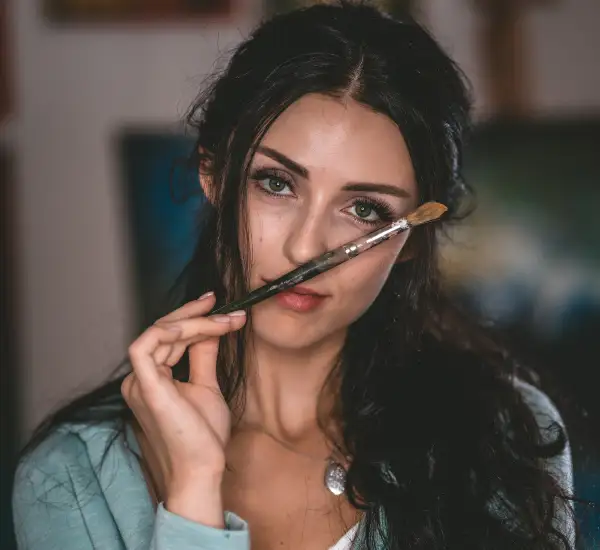 Tattoo artist & painter
I am happy to create any traditional design for you. I particularly enjoy tattooing realistic to very fine designs. Your tattoo idea will be discussed in detail during a comprehensive and non-binding initial consultation.
For every tattoo, it's important to me to convey the character of the tattoo correctly. Therefore, the story behind your tattoo request is just as important to me as the final result. I'm looking forward to creating your body artwork in a special way and complementing your individuality.
Skills
Experienced artist with a sharp eye for detail
A pronounced sense of creativity and imagination
Mastery of a range of techniques and media
The ability to bring ideas to life through tattoos
Effective communication and collaboration with clients and other artists
Professionalism and a strong work ethic in my artistic practice
Customer feedback
That's what my customers say about me.
Melissa
19 years old, Student
"Most of my tattoos have a profound meaning. I am glad to have an artist who has my full trust and creates beautiful images and tattoos from my thoughts and stories."
Michi
29 years old, Inclusion Educator
"Fernanda manages to create tattoos with a personal touch that correspond to your own wishes and ideas while also bearing her personal touch. Professional and individual advice is of course included. Despite tattoo pain, there are many feel-good moments."

Selina
18 years old, Dental Assistant
"I was nervous at first, but Fernanda was very professional and calmed me down. The result was incredible and I am very happy that I dared to do the tattoo."

Nina
26 years old, Social Worker
"Fernanda has managed every time to capture my thoughts on paper and then put them under my skin. I am infinitely grateful to her for conjuring up a masterpiece for me every time. If there are more tattoos to come, then only with her!"
Daniel
39 Jahre, Shop Manager
"I am extremely satisfied with Fernanda's tattoos because she understands perfectly how to implement wishes and ideas. She was very professional and made sure I felt comfortable and safe. All in all, it was a great experience to be tattooed by Fernanda."